We recognize that all of our young patients are unique and deserve to receive dental care that reflects their individual needs. Our experienced and talented dental team is committed to working with you and your child to create a comfortable, stress-free, and rewarding dental experience every time you visit our practice.
We are pleased to welcome you and your family, and we look forward to working with you.
---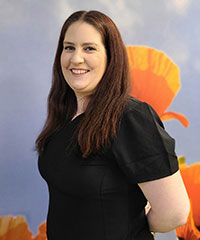 Taylor
Patient Coordinator / Financial Director
Taylor was born, raised and has lived in the Bay Area her whole life. While studying Early Childhood Development and working with children, she found her passion in the Dental field, working for an Oral Surgeon for over 7 years. Taylor is cheerful, kind, compassionate and is a calming presence to those who are uncomfortable going to the Dentist. She has found the best of both worlds, joining the team at Mills-Peninsula Pediatrics Dentistry and Orthodontics.
In her spare time, she loves everything Harry Potter, going to the Theater, playing golf and is a forever SF Giants Fan. Taylor is a devoted Dog mom and loves nothing more than spending a quiet weekend at home reading, watching old movies, working on puzzles and spending time with family.
---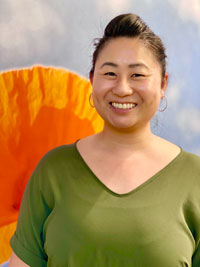 Sophia
Orthodontic Financial Coordinator/Patient Coordinator
Sophia has many years of experience working as a financial coordinator. She takes care of patient accounts and insurance billing. She is happy and willing to help with any questions patients may have. Sophia is a native of San Francisco, growing up in the outer Mission area.
During her free time, she loves to travel, especially to her favorite places New York City and Tokyo. She hopes to travel to Korea and Myanmar in the future.
---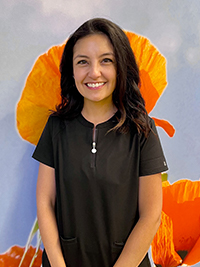 Yvette
Registered Dental Assistant
Yvette has been an RDA since 2007, working in general, orthodontic and pediatric dentistry. She first started working with Dr. Niki back in 2014. She is a bay area native and lives in the Peninsula with her husband and two young boys.
She is a big bay area sports fan and loves going to all sporting events.
---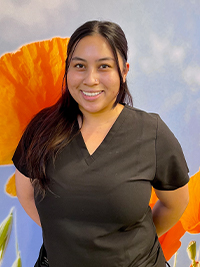 Mizchelle
Registered Dental Assistant
Mizhelle decided to pursue a career in dental assisting after she graduated from San Francisco State in 2018 majoring in Public Health. She is a Los Angeles native and enjoys living in the Bay Area. She loves working with children and is experienced in pediatric dentistry and orthodontics.
In her free time she likes to go to the gym, read, and watch movies.
---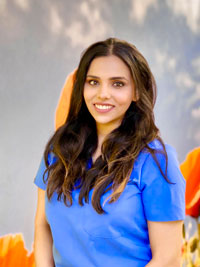 Seerat
Dental Assistant/Orthodontic Treatment Coordinator
Seerat has a Bachelor of Science in Dental Surgery from The National Dental College and Hospital in Chandigarh, India. She has been working in the dental field since 2009 and has a focused interest in orthodontics.
During her free time, Seerat enjoys traveling, visiting wineries, practicing yoga, and playing with her dogs, Maccabee and George Washington.
---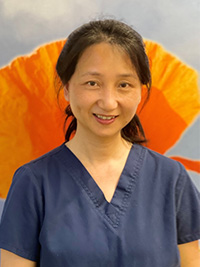 Linda
Registered Dental Assistant
Linda has been an RDA for over 20 years. She has worked in almost all the different dental specialties. She has two children, a son and daughter. She has lived in San Francisco for many years and enjoys reading in her spare time. She understands Mandarin and speaks Cantonese fluently.
---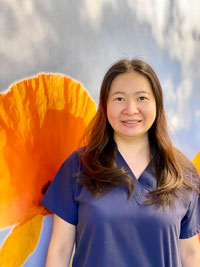 Qiana
Registered Dental Assistant
Qiana has been a Registered Dental Assistant since 2007. She has been living in San Francisco for many years, where she is raising her son and daughter. She is trained as both a pediatric and orthodontic assistant. She speaks Mandarin and Cantonese fluently.
---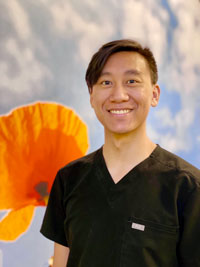 Kendrick
Dental Assistant/Patient Coordinator
Kendrick is pre-dental student born and raised in San Francisco where watching his parents work piqued his interest in dentistry. Currently studying in a post-baccalaureate program at CSU East Bay, volunteering in their pre-dental club, and previously at UCSF Benioff Children's Hospital, he aims to apply to dental school in the future. He believes that dentistry can help build healthy habits and teach discipline in a fun way for kids—Mills-Peninsula being a perfect place to experience it.
During his free time, he enjoys inside hobbies with PC and board gaming, illustrating, and playing the guitar, as well as outdoor hobbies with biking and archery.